BAFTAs: Newcomer beats Hollywood heavyweights
Rising star Molly Windsor has beaten Hollywood heavyweights Claire Foy and Thandie Newton to clinch the leading actress gong in the BAFTA TV Awards.
Windsor won the award for her role in Three Girls, a drama about three victims of the Rochdale child sex abuse scandal.
Collecting the prize from Sherlock star Martin Freeman, she said: "Three Girls was born out of the courage of the real three girls, and the real Holly, Amber and Ruby who told their story over and over and over and told it again to us.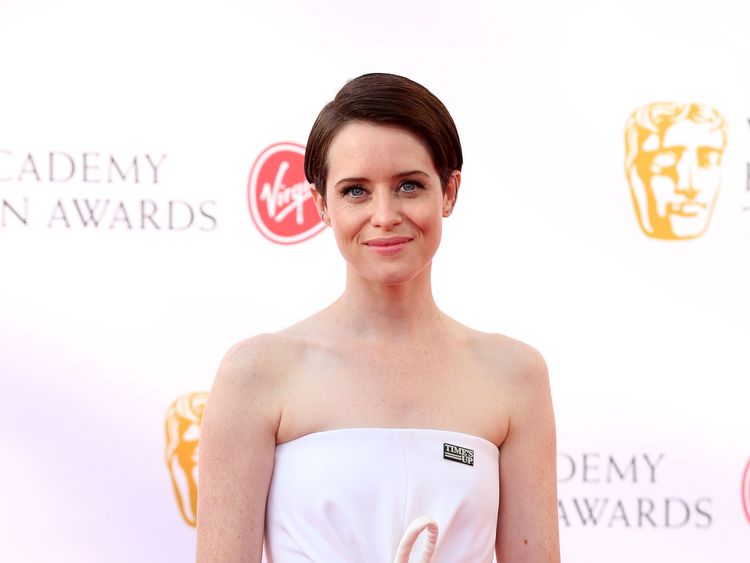 "I just want to say thank you for recognising how selfless that is and how brave that is."
The drama also won the prize for best mini-series.
Writer Nicole Taylor dedicated the prize to health worker Sara Rowbotham and former detective Maggie Oliver, who helped blow the whistle on the scandal, as well as the real three victims and their families.
Foy had been nominated for a second consecutive year for her role as the Queen in The Crown, while Newton was nominated for her part in Line Of Duty.
Foy, who sported a Time's Up pin on her white dress, spoke about her support for the campaign ahead of the ceremony, saying: "It's about not thinking this is just a moment.
"It's not a moment, it's a continuing evolving thing and in five or six years' time we'll know how much progress we've made, and I think it's just a really important thing to support."
Sean Bean was named best leading actor for his role as a Roman Catholic priest in Broken.
BBC Three's This Country, a mockumentary which depicts life in rural Britain, won two awards.
It received the BAFTA for scripted comedy, while writer and star Daisy May Cooper won female performance in a comedy programme.
Sky News also won an award for its coverage of the Rohingya crisis.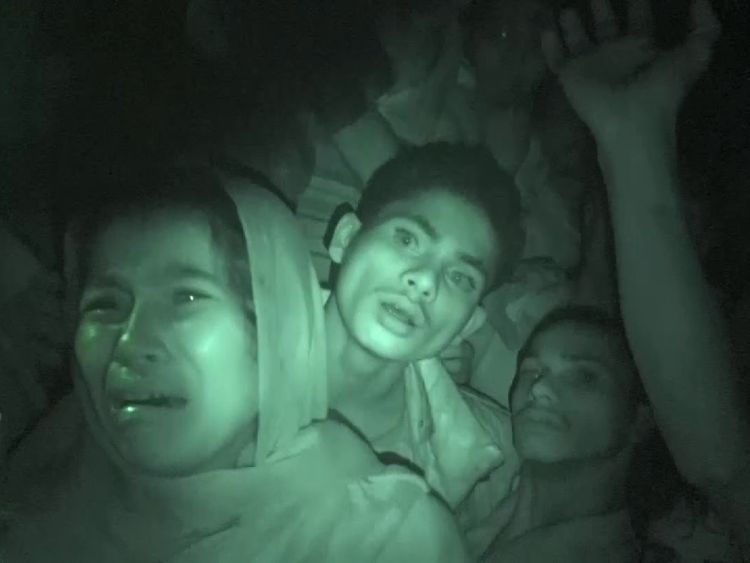 Meanwhile, the highest accolade the Academy bestows, the fellowship, was presented to journalist Kate Adie.
Speaking about the importance of reporting, she said: "It's essential in a democracy, we tell truth to power.
"We tell it like it is and in these times that is more important than ever."
Britain's Got Talent won the BAFTA for best entertainment programme, with judge Amanda Holden saying Ant McPartlin would be missed during upcoming live shows.
Holden said: "I think he will be missed but Dec will do a sterling job and Alesha and I are on hand to step in!
"I think Mand and Dec has a nice ring to it!"
ITV confirmed Dec would be hosting the live shows without his TV partner of almost 30 years after Ant was given a fine and a ban for drink-driving.
BAFTA TV Award winners:
Leading Actress
Molly Windsor (Three Girls)
Leading Actor
Sean Bean (Broken)
Supporting Actor
Brian F. O'Byrne (Little Boy Blue)
Supporting Actress
Vanessa Kirby (The Crown)
Mini-Series
Three Girls
Scripted Comedy
This Country
Entertainment Performance
Graham Norton
Drama Series
Peaky Blinders
Single Drama
Murdered For Being Different
Soap & Continuing Drama
Casualty
Entertainment Programme
Britain's Got Talent
Comedy Entertainment Programme
Murder in Successville
BAFTA for Reality & Constructed Factual
Love Island
International
The Handmaid's Tale
Features
Cruising with Jane McDonald
Short Form Programme
Morgana Robinson's Summer
News Coverage
Sky News' The Rohingya Crisis
Current Affairs
Undercover: Britain's Immigration Secrets (Panorama)
Factual Series
Ambulance
Single Documentary
Rio Ferdinand: Being Mum And Dad
Specialist Factual
Basquiat – Rage To Riches
Female Performance in a Comedy Programme
Daisy May Cooper (This Country)
Male Performance in a Comedy Programme
Toby Jones (Detectorists)
Sport
The Grand National
Live Event
World War One Remembered: Passchendaele
The Special Award
John Motson OBE
The Fellowship
Kate Adie OBE
Virgin TV's Must-See Moment
Blue Planet II for the "Mother Pilot Whale Grieves" moment
Entertainment News – Latest Celebrity & Showbiz News | Sky News